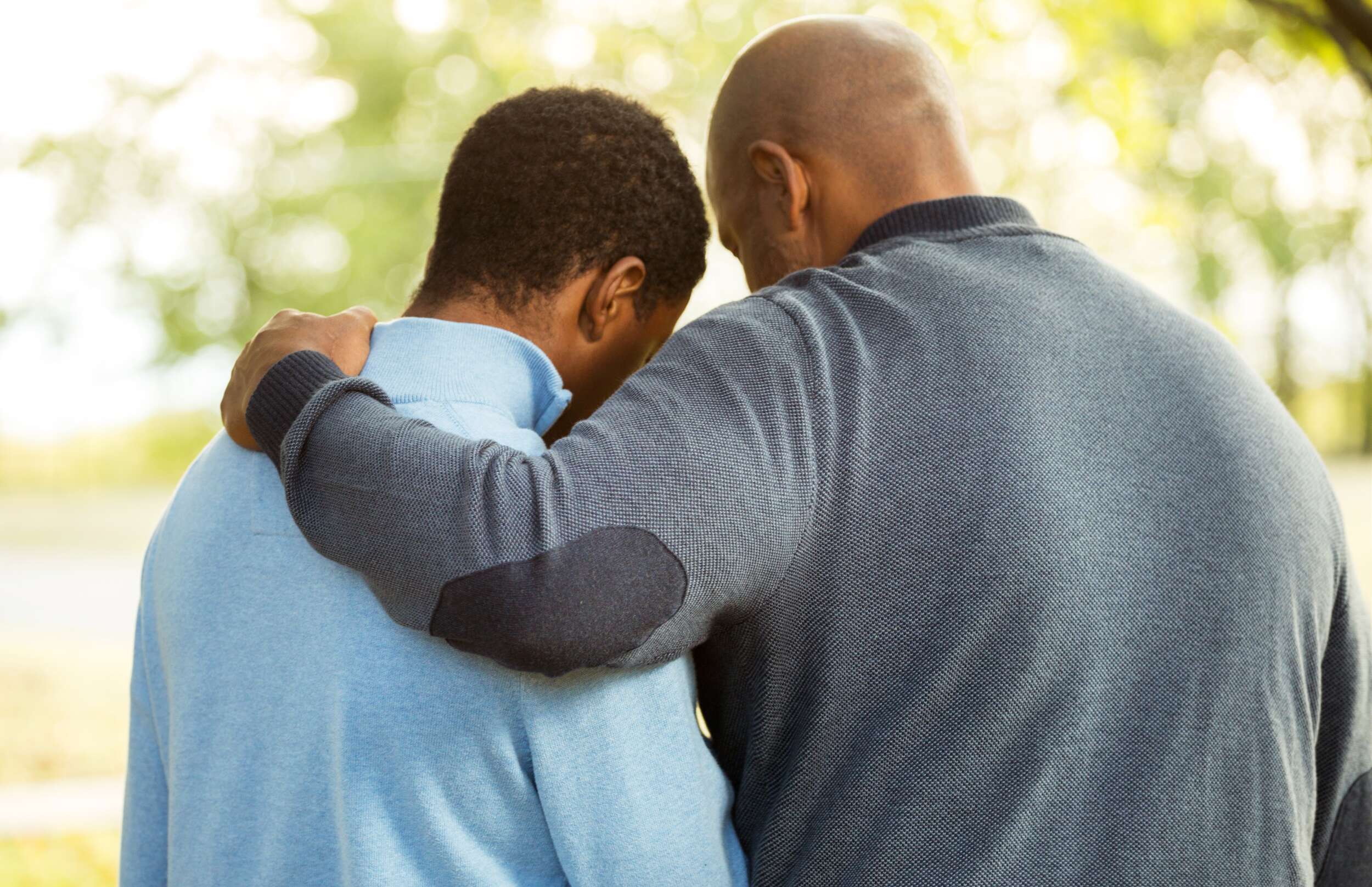 Ready-2-Walk
Ready-2-Walk is a 6 months journey into spiritual formation for late teenagers who are transiting from Secondary schools to the next phase of life in universities and colleges. You will experience how to walk with Jesus as an obedient disciple in a small group, navigate the tough hurdles of youth culture in everyday life and learn to lead through a mentoring relationship as you move into the next thing God has for you. You will also be equipped to make disciples among the lost and be a movement catalyst and campus missionary to other students.
Ready-2-Run
Ready-2-Run is 6 weeks of life-transforming exploration for students and fresh graduates who are transiting from universities and colleges into life after campus. Going through R2R will help you find how to connect your heart-cry for personal fulfilment and significance with God's mission in today's world. You will be exposed to God's heart for the unreached and explore missional opportunities around you.
In just 6 weeks, you will be engaged in
• Defining your life – keeping the eternal priorities in perspective
• Dealing with your past – recovering from past hurts and hurdles
• Discovering your purpose – living for that which you were created for
• Decoding the mission – seeing the world through different lenses
• Determining your direction – using your gifts for God's global purpose
• Discipling your generation – taking the first step from where you are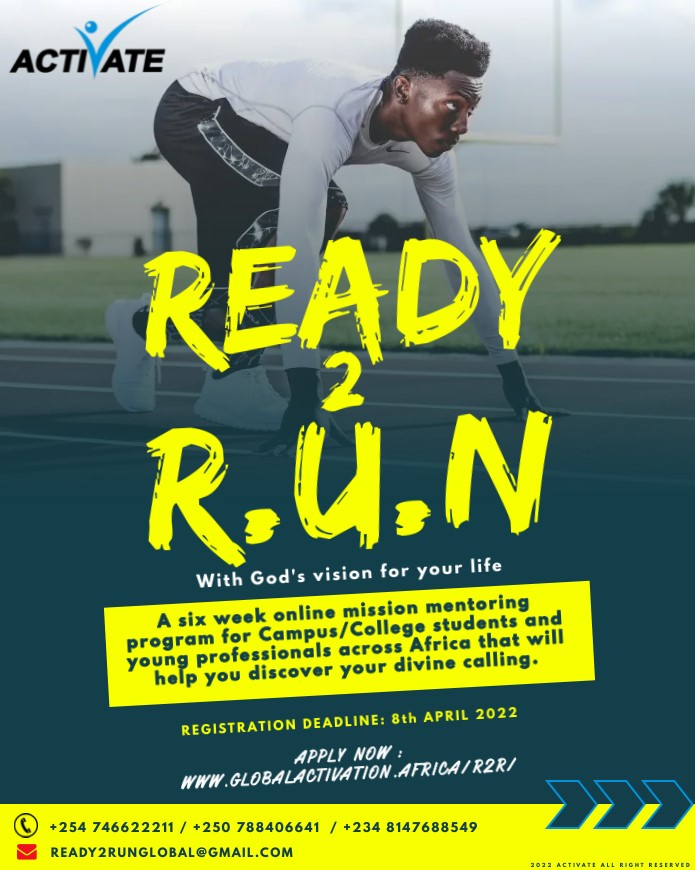 Ready-2-Run reminded me that there is more to Christianity than just believing in Christ… that Christ did not just die for me, or for every Christian, but He also died for those who don't know Him.
Rachel Folo Shupamba
The University of the Witwatersrand, Johannesburg, South Africa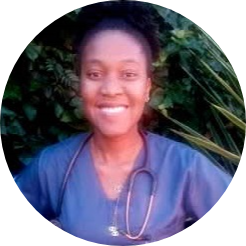 Ready-2-Fly
Ready-2-Fly is a 2-4 month practical preparatory process for professionals transiting around and from Africa to the international job market as well as students exploring study opportunities in other parts of the world. Before you take off to a different country to work or study …
• Expose yourself to hands-on mentoring in logistical preparation
• Expand your understanding of today's global realities
• Experience a short training in cross-cultural missions
• Explore ways to cultivate deeper spiritual roots to thrive in the world.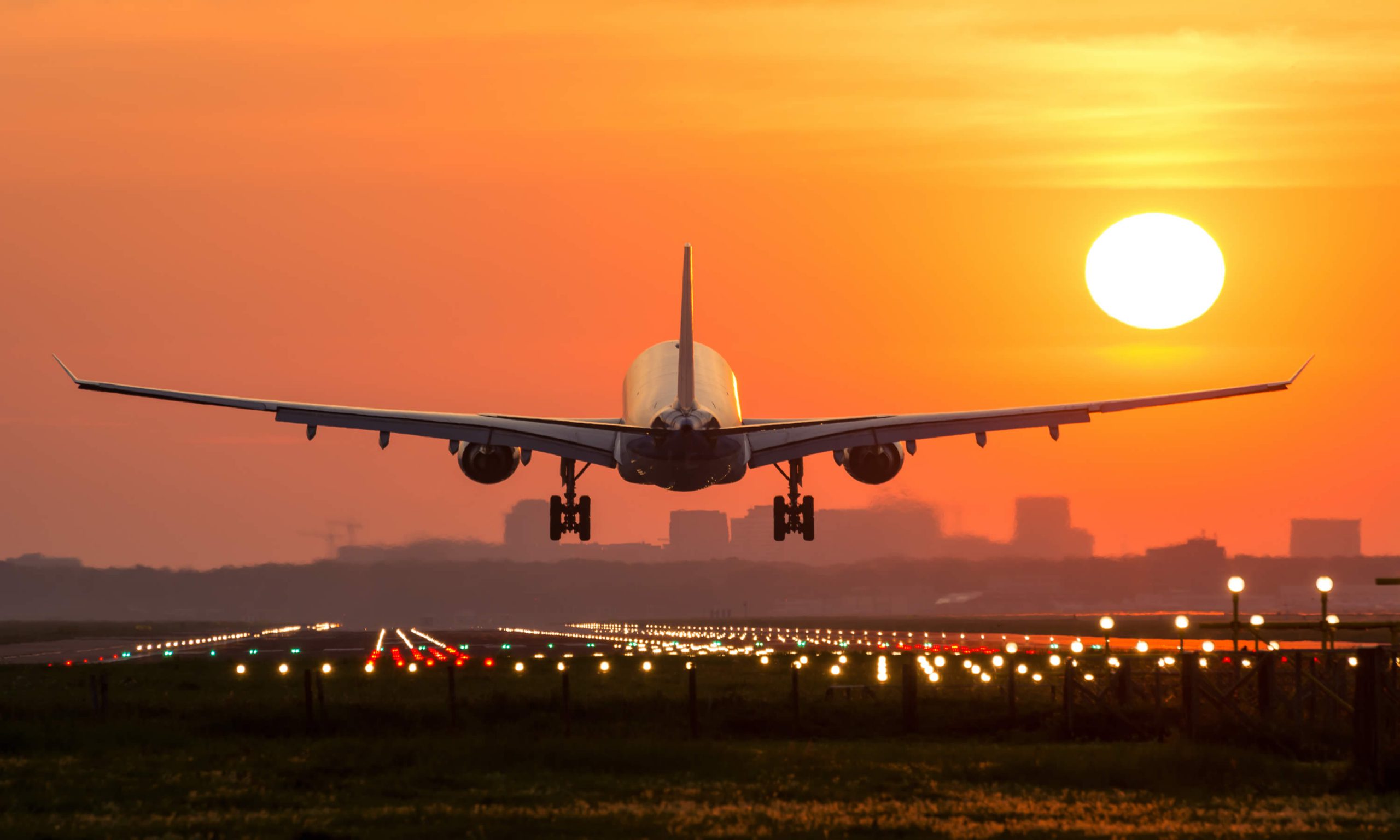 Anticipating (with understanding) the cultural, geographic and 'systemic' differences while mentally prepared for it got me ready to cope with and embrace the changes as I experience them and still thrive in my mission. I can't imagine what it would have been going through the leaving processes and even relocating without some of the lessons I got, it was so helpful.
Winnie Musau
Msc. Computer Science, Iowa, USA